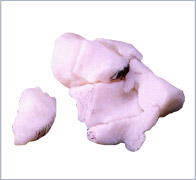 Overview
A common cause of heel pain is the heel spur, a bony growth on the underside of the heel bone. The spur, visible by X-ray, appears as a protrusion that can extend forward as much as half an inch. When there is no indication of bone enlargement, the condition is sometimes referred to as "heel spur syndrome." Heel spurs result from strain on the muscles and ligaments of the foot, by stretching of the long band of tissue that connects the heel and the ball of the foot, and by repeated tearing away of the lining or membrane that covers the heel bone. These conditions may result from biomechanical imbalance, running or jogging, improperly fitted or excessively worn shoes, or obesity.
Causes
Though this syndrome is most common in individuals 40 years or older, it can occur at any age. The following factors increase the likelihood of heel spur development. An uneven gait which applies too much pressure to certain areas of the foot. Being overweight. Wearing worn shoes or ill-fitting footwear. Job conditions that require long periods spent standing or lifting heavy objects. The normal aging process which results in a decrease in ligament elasticity.
Symptoms
The spur itself is not painful, however, if it is sharp and pointed it can poke into soft tissue surrounding the spur itself. As the bone spur irritates the tissue, inflammation and bruising can occur leading to heel pain. Heel spurs can affect your ability to do your usual work and/or activities, and can also trap and irritate the nerves in your heel area. They can change the way you walk, and can lead to knee, hip and low back injuries. If severe, they may require medical intervention.
Diagnosis
The diagnosis of heel pain and heel spurs is made by a through history of the course of the condition and by physical exam. Weight bearing x-rays are useful in determining if a heel spur is present and to rule out rare causes of heel pain such as a stress fracture of the heel bone, the presence of bone tumors or evidence of soft tissue damage caused by certain connective tissue disorders.
Non Surgical Treatment
There are various ways to treat heel spurs. The first is to rest and apply ice to the afflicted area. Shoe inserts and night splints can also treat plantar fasciitis, and in turn, heels spurs. Unless you have stomach sensitivities, you may want to consider taking over-the-counter anti-inflammatory medication such as naprosyn to lower the swelling. A physical therapist can recommend gentle exercises and stretches to relax the tissue around the heel bone to relieve the tension. Even with these treatments, a stubborn heel spur may not go away. A physical therapist may decide to inject cortisone into the area to decrease inflammation, but that can cause other problems such as plantar fascial rupture and fat pad atrophy. Extracorporeal shock wave therapy is also an option, which uses energy pulses to apply microtrauma around the heel spur. Surgery is also an option but is not suggested unless the heel spur lasts more than a year. To prevent heel spurs from returning, shoe inserts can relieve the pressure on the plantar fascia. Also continue the recommended stretches and exercises.
Surgical Treatment
In a small number of cases (usually less than 5 percent), patients may not experience relief after trying the recommendations listed above. It is important that conservative treatments (such as those listed above) be performed for AT LEAST a year before considering surgery. Time is important in curing the pain from heel spurs, and insufficient treatment before surgery may subject you to potential complications from the procedure. If these treatments fail, your doctor may consider an operation to loosen the plantar fascia, called a plantar fascia release.